Welcome to the South Tees Conferences & Events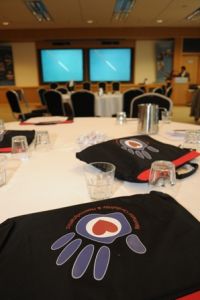 We are an experienced events management team who specialise in organising healthcare related events for both South Tees Trust and other healthcare providers.
Delivering professional and memorable conferences and training sessions around the world and at our own purpose built facilities in the north east of England, your event is guaranteed to be a success with our team being at the helm.
Part of South Tees Hospitals NHS Foundation Trust, we provide cost effective event management support including a booking administration system, venue hire, budget management, guest speakers provision, catering, marketing, design and on-the-day front of house and technical support.
Our clients span a range of international healthcare provisisers, with many of our events becoming annual fixtures in the diaries of respected medical professionals.
Middlesbrough Neuro Developmental Paediatrics Symposium
2021 date to be announced here soon
Annual International Neonatal Conference and AVW Workshop
2021 date to be announced here soon
North of England Dermatological Society Meeting
2021 date to be announced here soon